WB-EDM-G Baseboard
21 Dec 2021

1 Minute to read
WB-EDM-G Baseboard
Updated on 21 Dec 2021

1 Minute to read
---
Share feedback
Thanks for sharing your feedback!
Introduction
WB-EDM-G Baseboard is an PCBA that is compatible with TechNexion's EDM-G family of SoMs. It is a compact baseboard (85mm x 125mm) that includes support for the following external connectors and peripheral devices:
| Feature | Description |
| --- | --- |
| Displays | HDMI + Dual Channel LVDS Output |
| USB Type C | 1x USB 3.0 OTG |
| USB Type A | 2x USB 3.0 Host + 1x USB 2.0 Host |
| Network | 1x 10/100/1000 Ethernet RJ45 jack |
| Camera | 2x MIPI-CSI camera connectors (70-pin Hirose) |
| Audio | On-board stereo audio codec (WM8960), including 3.5mm TRRS headset/mic connector and 2x 8-ohm speaker outputs |
| I/O Expansion | 1x 40-pin header (similar to Raspberry Pi) |
| Console | 2x UART connectors (3.3V TTL/CMOS) |
| SD Card | 1x microSD card slot |
| M.2 Connector | 1x M.2 Key B connector with connected SIM card slot |
| Power Supply | 12VDC via DC barrel jack connector |
Board Pictures
Top View
Top view, with EDM-G-IMX8M-PLUS System-on-Module assembled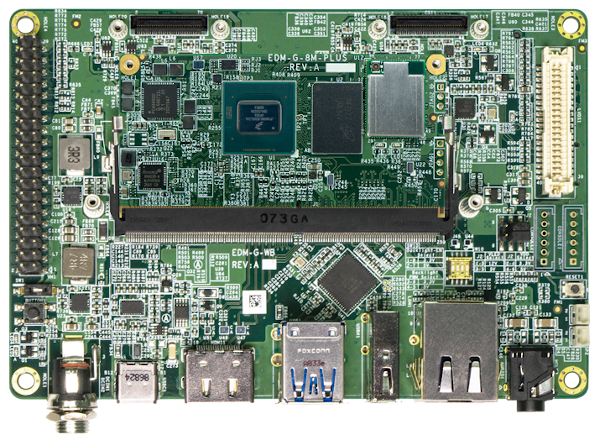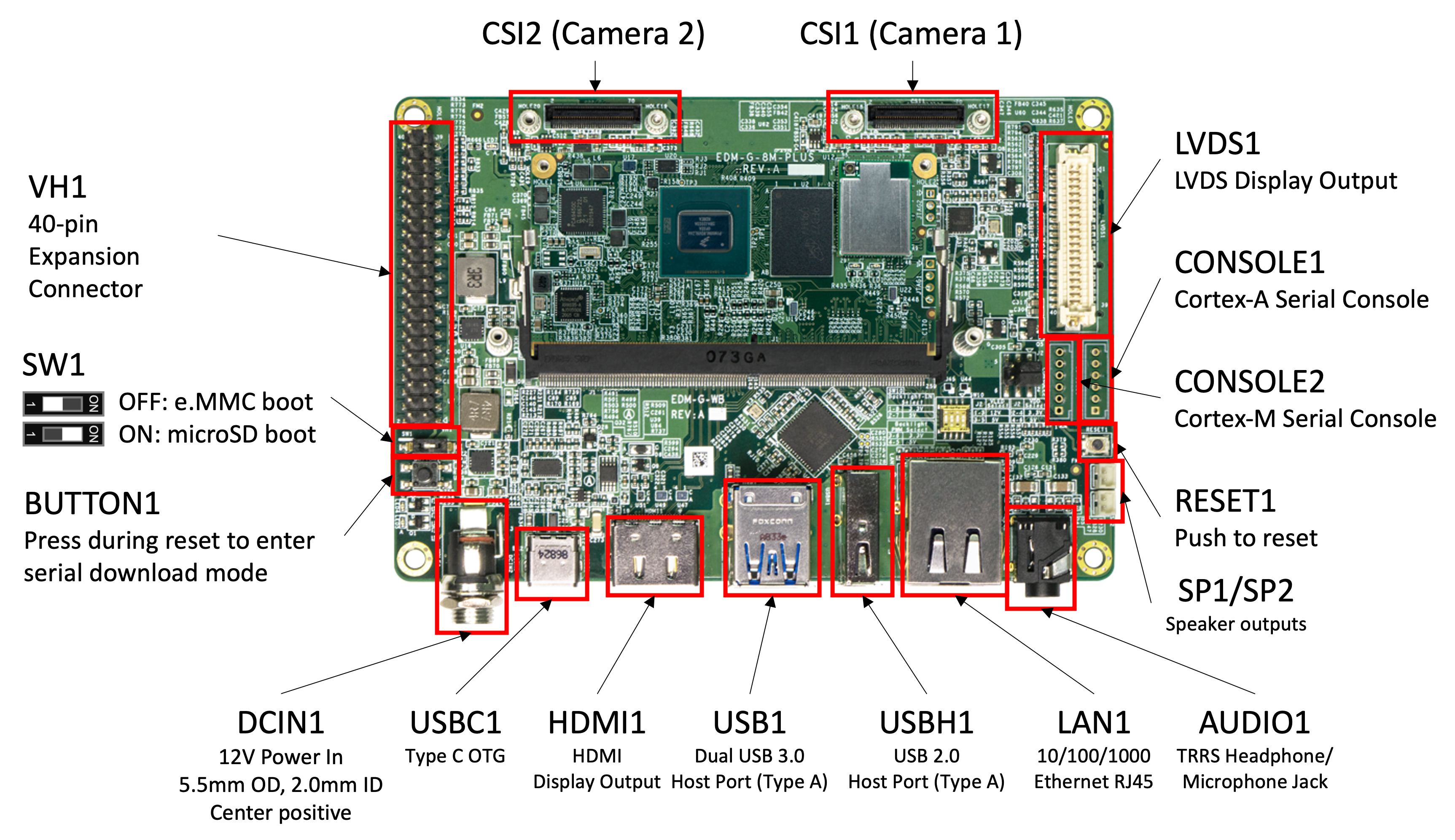 Side View
Side view, showing power entry, USB Type C, HDMI, USB Type A, Ethernet, and audio


Bottom View
Bottom view, show M.2 slot and microSD card slot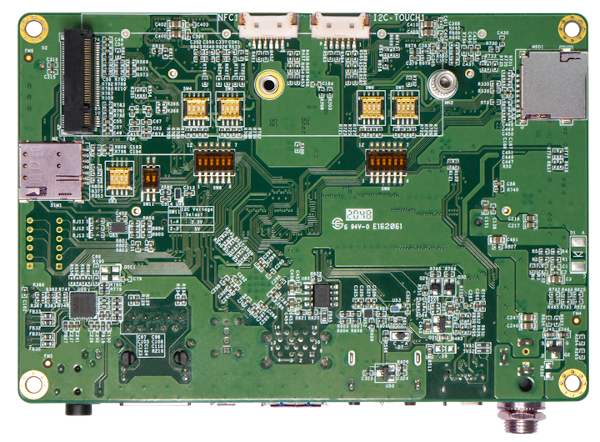 Boot Media Selection Switch
There are two main boot media selection settings: Boot from EMMC, and boot from microSD card. On the Wandboard EDM-G, this is controlled using the DIP switch SW1. If SW1 is OFF, then the board will boot from e.MMC. If SW1 is ON, the board will boot from the baseboard microSD card.
Note the default boot media is EMMC
Boot Mode Selection Button
There are two main boot modes: Normal boot, in which the SOC boots from either e.MMC or microSD card (as determined by the SW1 setting), and serial download mode. Serial download mode is useful when attempting to reprogram blank e.MMC, or to completely overwrite the e.MMC without a requirement to run a serial console.
To boot into serial download mode, press and hold BUTTON1 while while pressing RESET1 (reset pushbutton switch).
---
Was this article helpful?
---
What's Next